le pain
25 March 2006, 01:41 genre: streetlife by mickael
la boulangerie du village à  Karan
Jour de marché à  Karan, jamais je n'ai vu de pain plus apétissant.
Market day in Karan, I don't think I can ever see such appetizing bread again.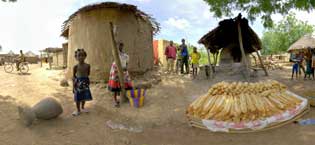 panorama size [Large] [Small] in a popup window
un marigot du fleuve Niger
Fin de journée à  Goudam près de Tombouctou, l'heure du bain, de la collecte d'eau et de la pose des nasses.
End of the day in the backwaters of the Niger river in Goudam district of Timbuktu. It is the hour of baths, water collecting and laying of bow nets.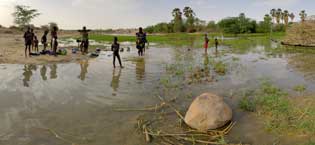 panorama size [Large] [Small] in a popup window